We are in an interesting predicament right now that is keeping me from FULLY celebrating the holidays – and it's absolutely killing me. We are ALMOST (fingers crossed) closing on a house, and out of our apartment before Christmas, and targeted to start moving mid-december. I didn't plan things this way, and would never choose to because honestly, Christmas is my freaking FAVORITE time of the year and it's really hard to be a dedicated Christmas elf when you're packing all your ish up into boxes (would it be weird to wrap our moving boxes in Christmas paper and bows? – obviously asking for a friend).
We haven't gotten a Christmas tree but gosh darn it it's going to be the first thing to be moved into the house if I HAVE ANYTHING TO DO WITH IT. So this weekend, when I usually would be turning my house into the North Pole (but with like very classy trendy vibes – duh), I got to thinking about how to easily and cheaply spruce up the apartment in the interim to help me feel the holiday cheer. And I'm sharing it with ya'll in case there's some peeps out there who don't want to spend a lot of time or money on Christmas stuff but are totally down to get into the holiday spirit (or, like me, it's a super impractical time). Three things to do cheer on the cheap coming right at ya.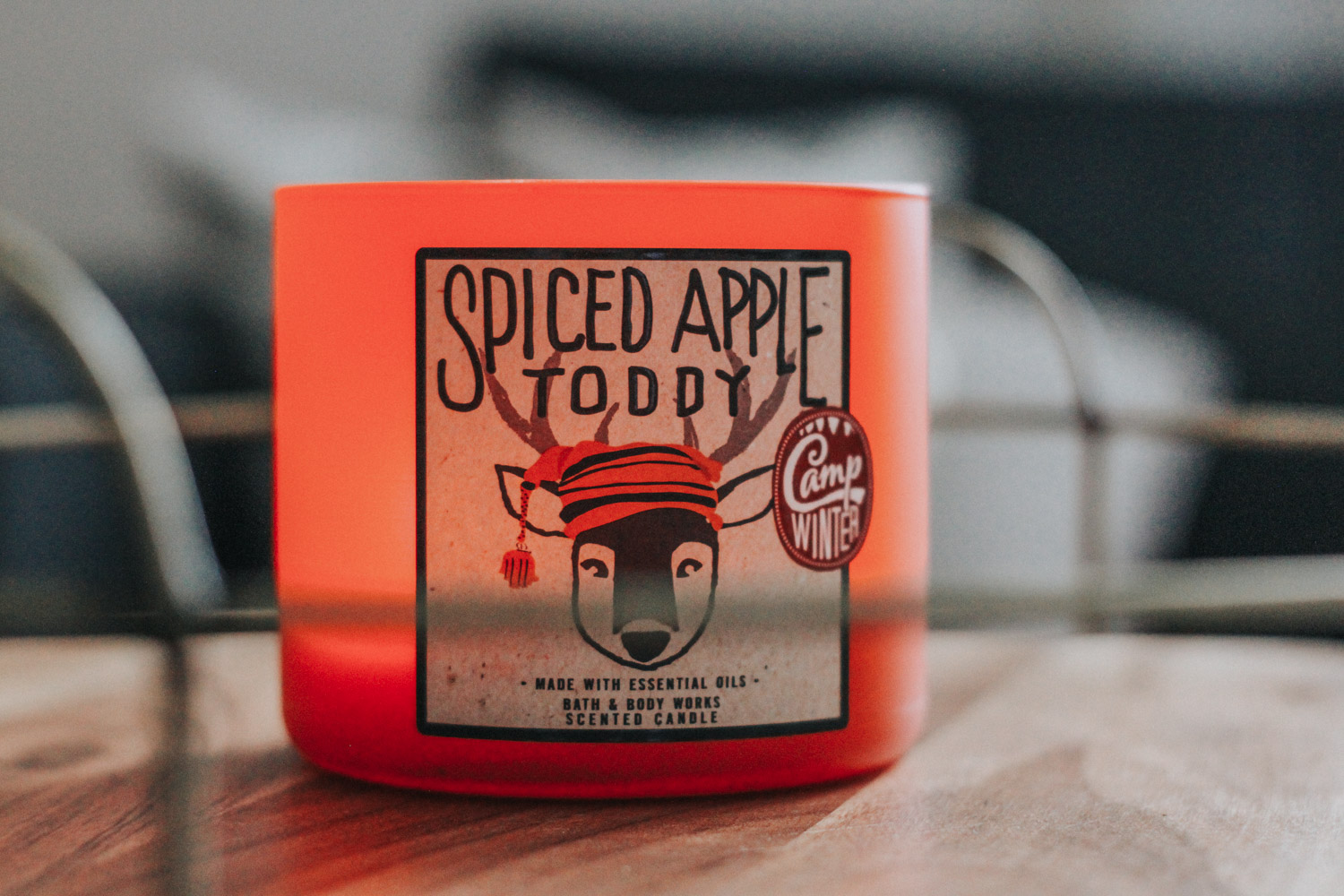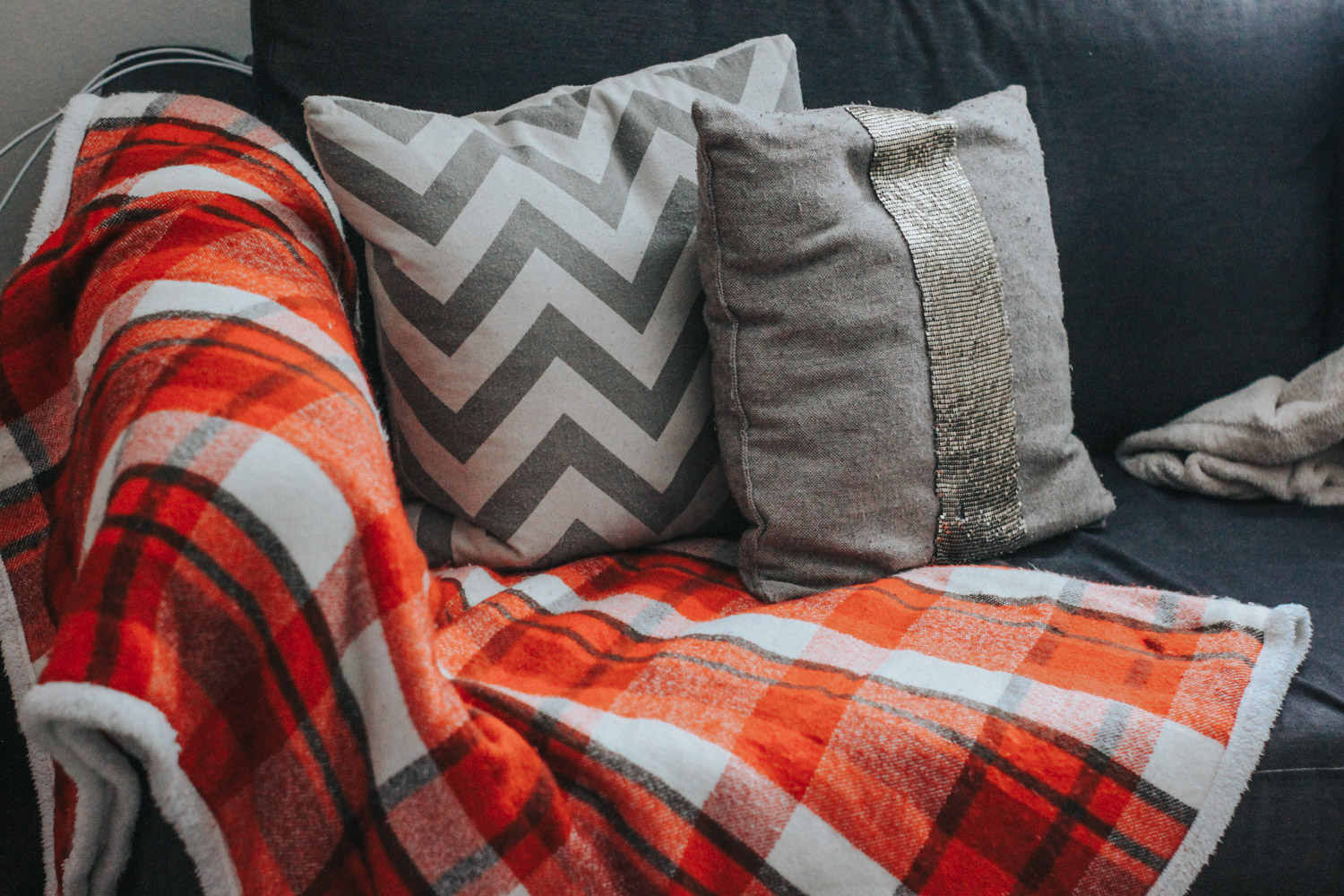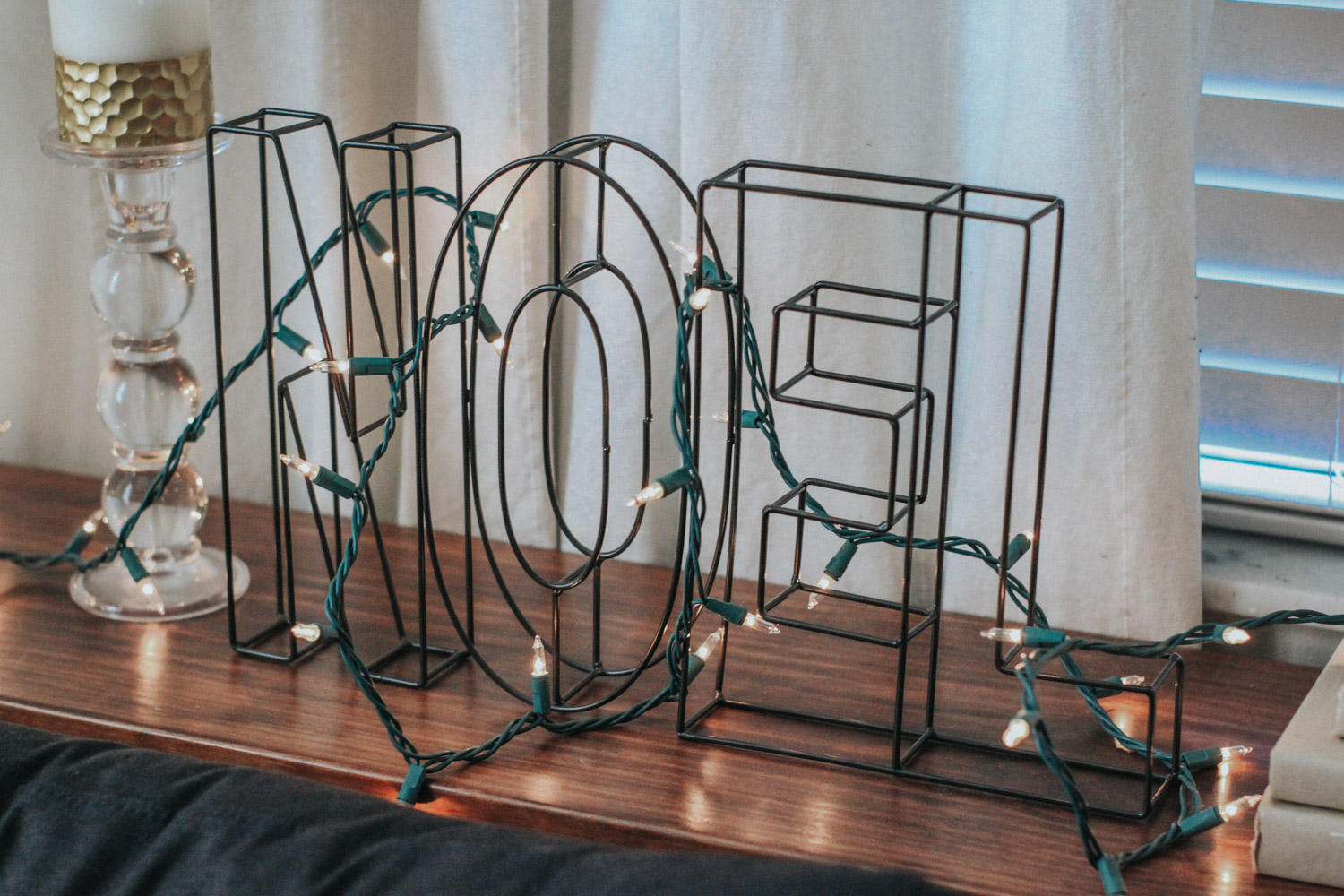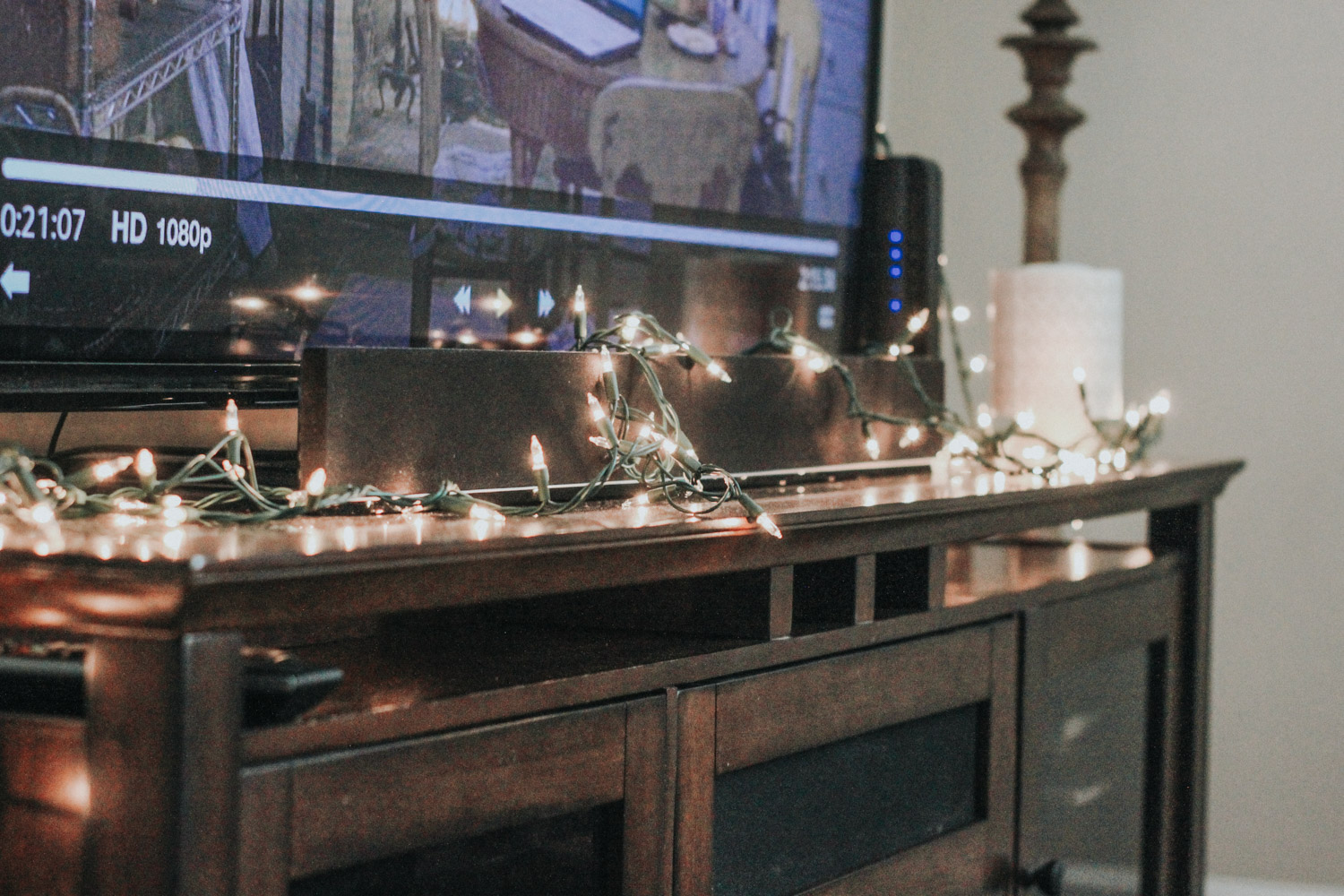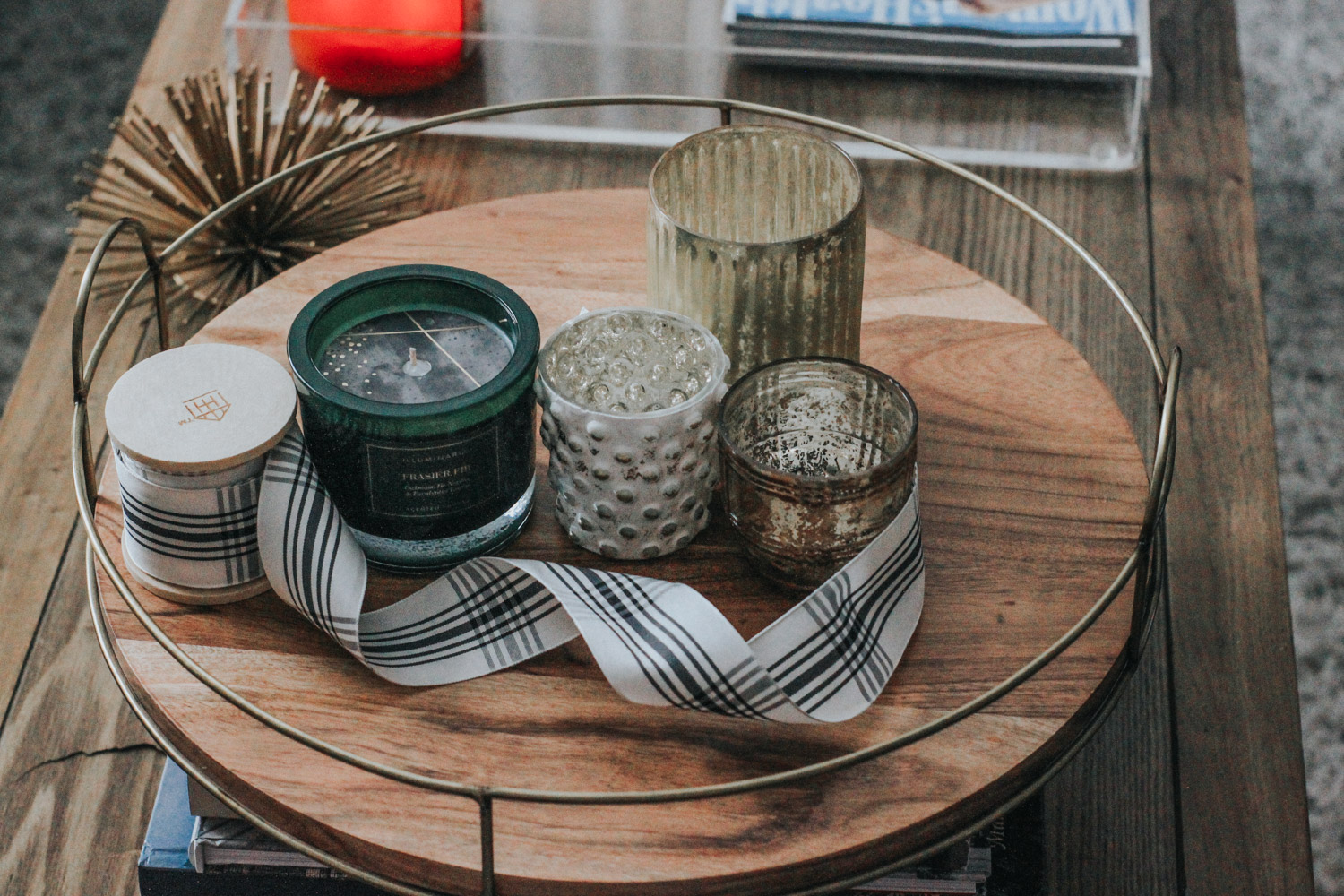 I receive commission from clicks on the links featured in this post.
1.HOLIDAY CANDLES
Smells create all the vibes am I right? Don't have time to bake Christmas cookies? Burn a Christmas cookie candle – duh. Here are a few of my favs
I also think that candles in mercury glasses are gorgeous put around the house for easy cheery decor and I snagged a few of the amazing ones from Pottery barn on sale here (and you can really use these all year long!)
2. CHRISTMAS LIGHTS – EVERYWHERE
Honestly, I questioned how much this would help me get my apartment into the spirit of things this weekend but when I took five seconds to string them across a few things I IMMEDIATELY felt 10,000 times cheerier. The easiest and cheapest way to make it feel like the holidays that requires minimal effort. String them along a media center, bookshelf, around your headboard – seriously go on with your bad elf – I mean self 😉 Buy them here.
3. COZY BLANKET
I don't care that it's pushing 80's outside in Florida here, I'm turning down my air (crying about my electric bill) and cozying up with a holiday blanket. Throw it (in a pretty way) on the couch and your house is instantly ready for Christmas movie binging and hot chocolate.
A few of my recent favs that are mostly on sale!

What are your easy and cheap ways to bring some cheer?!
XO,
JESS