Some days I love dressing up. I love putting on heels, picking out a fun top, and spending a little more than my usual five minutes doing my makeup. Other days, I put on my uniform that consists of yoga pants and a t-shirt and there is NO getting me out of it. For days.
But then there's that middle ground. That outfit that says "Ive got my sh*t together" but also " I'm cozy AF and ready to binge some Netflix". THIS is one of those outfits and you need it for your Halloween movie marathon that should be happening on the weekends if you know how to live your life right.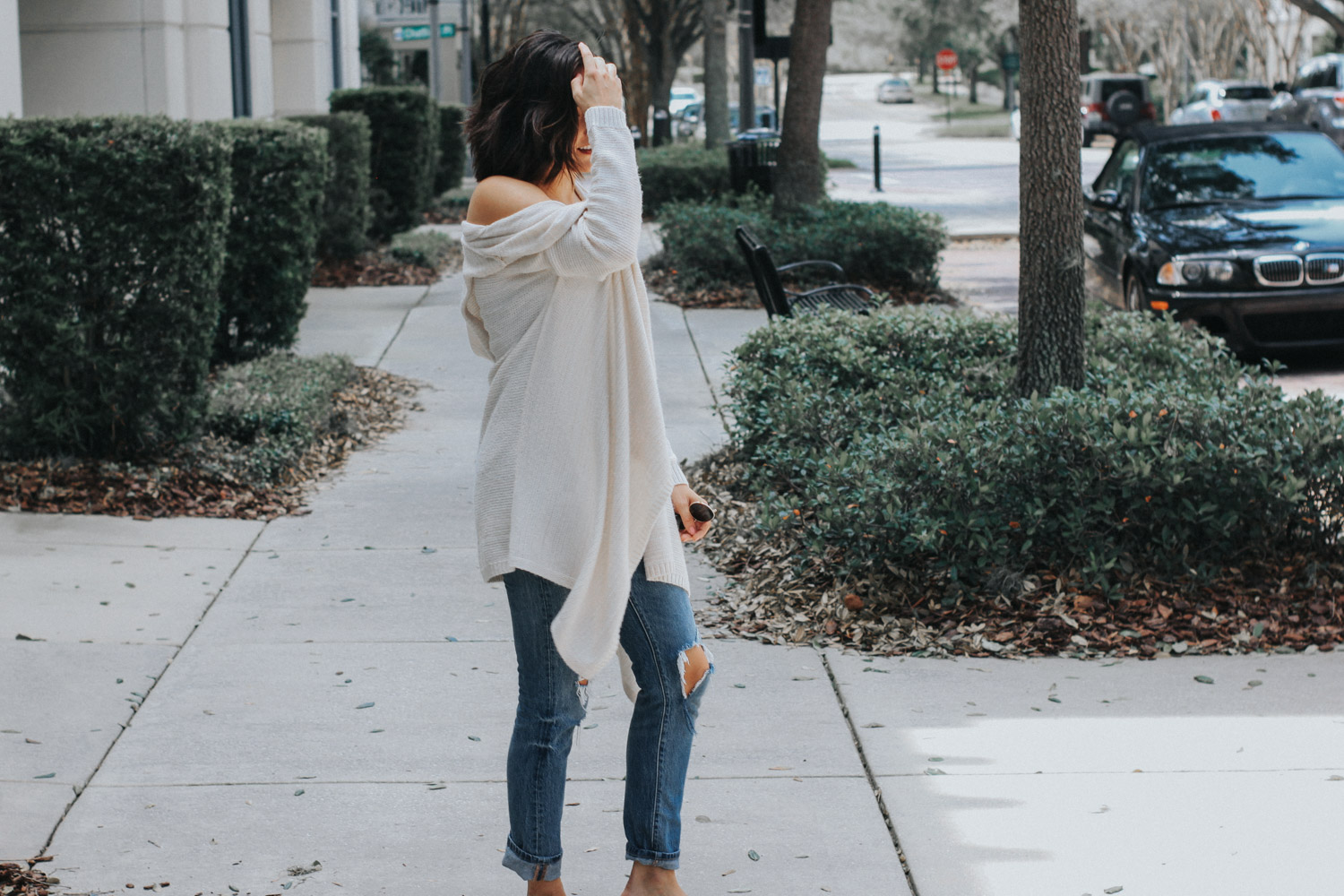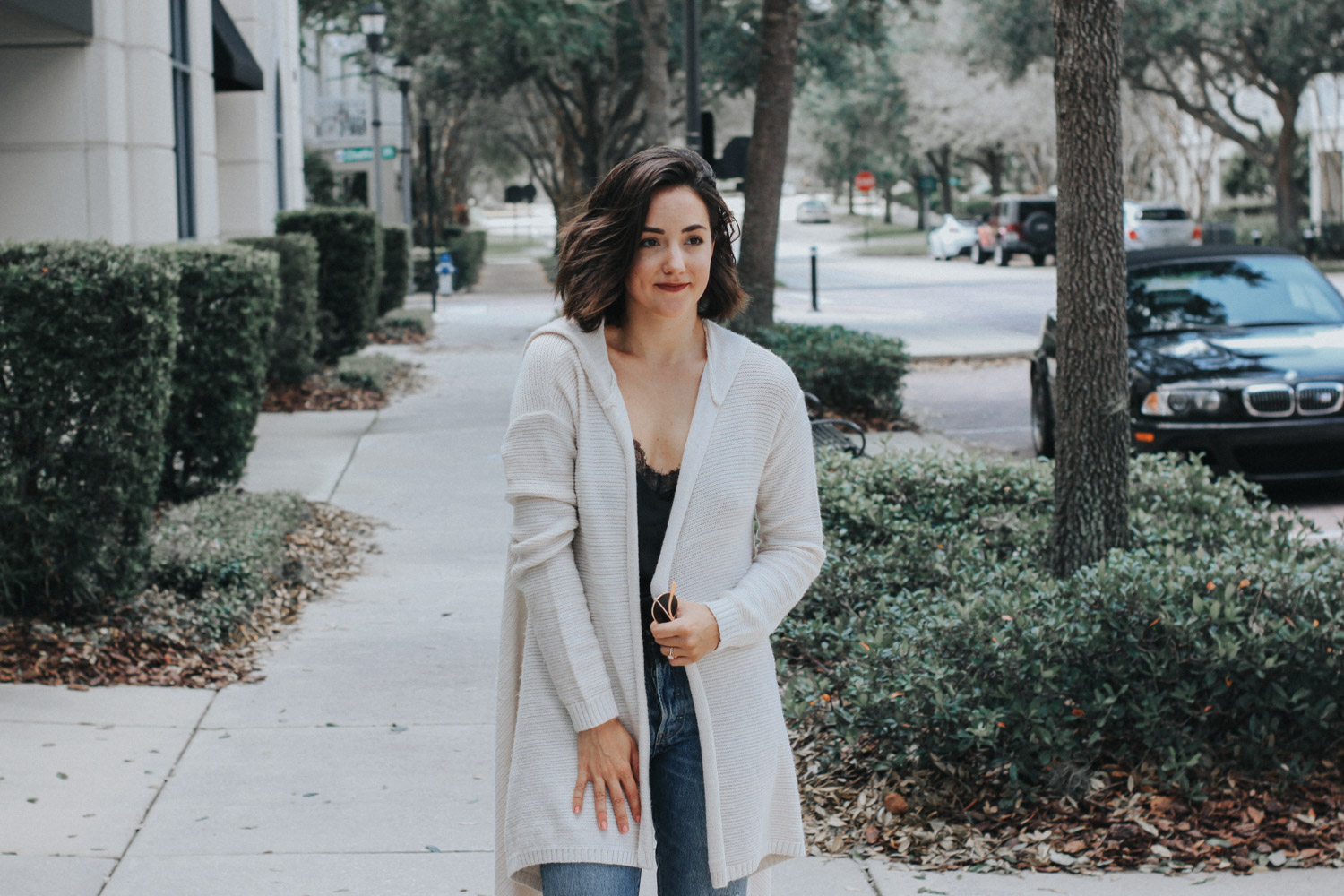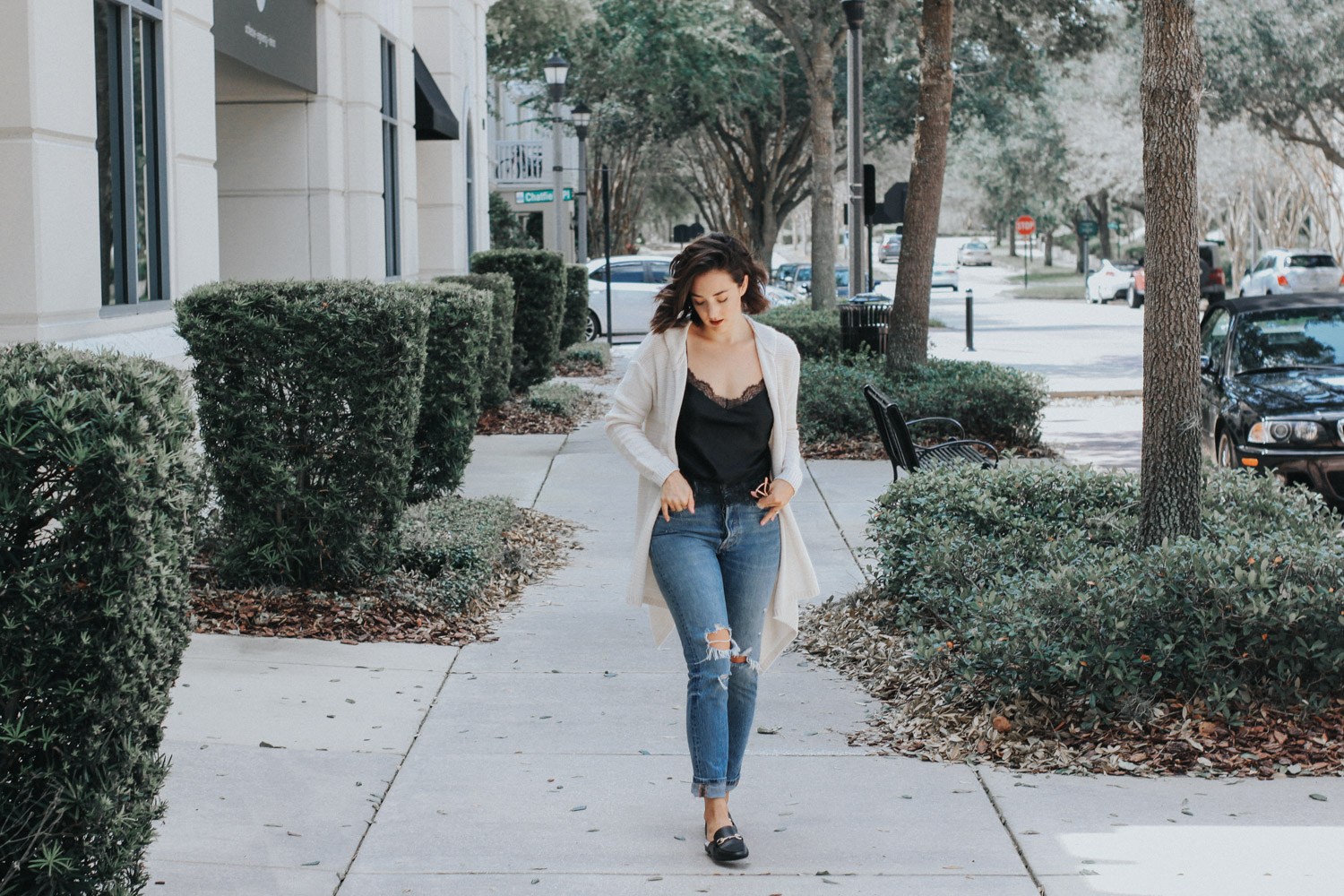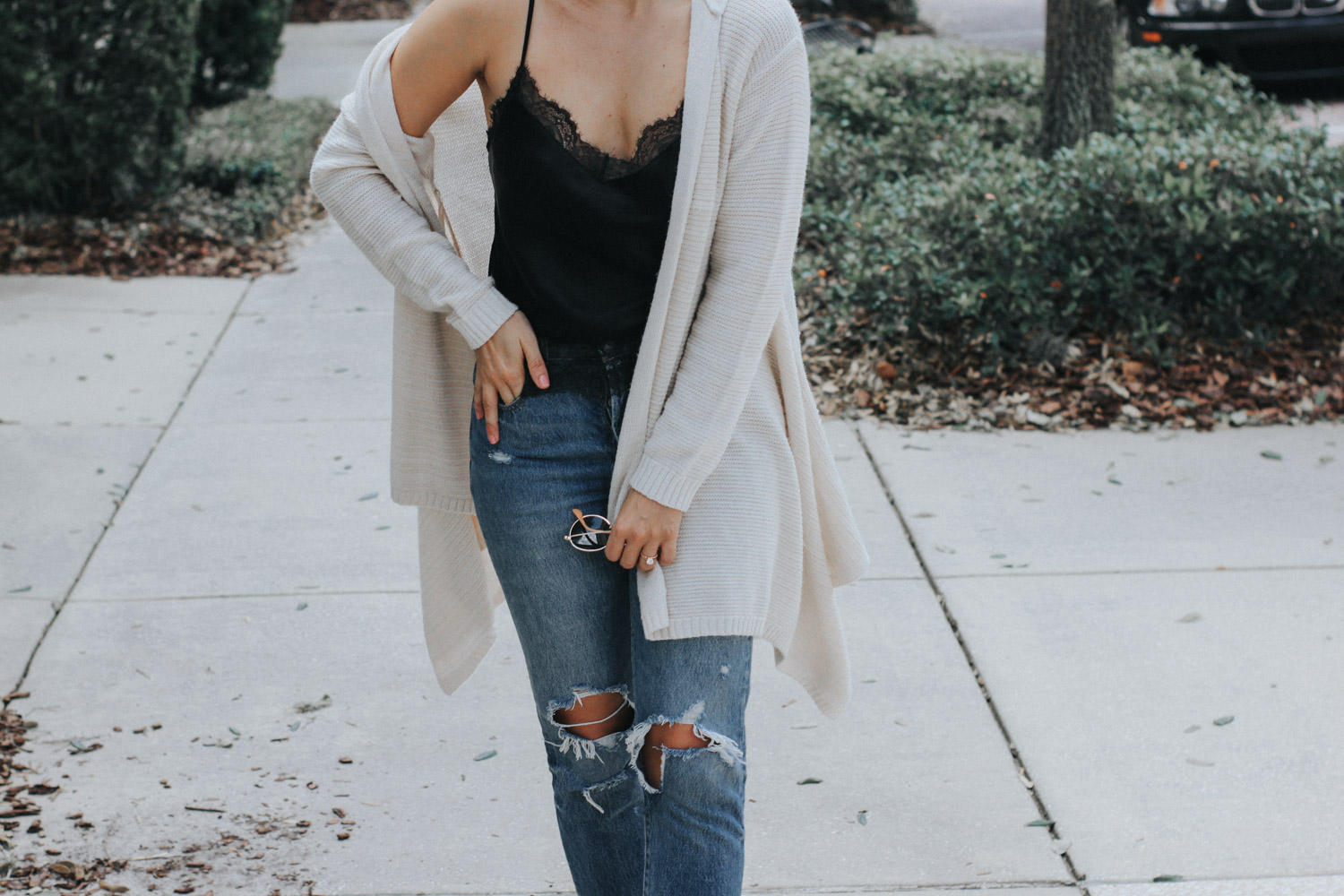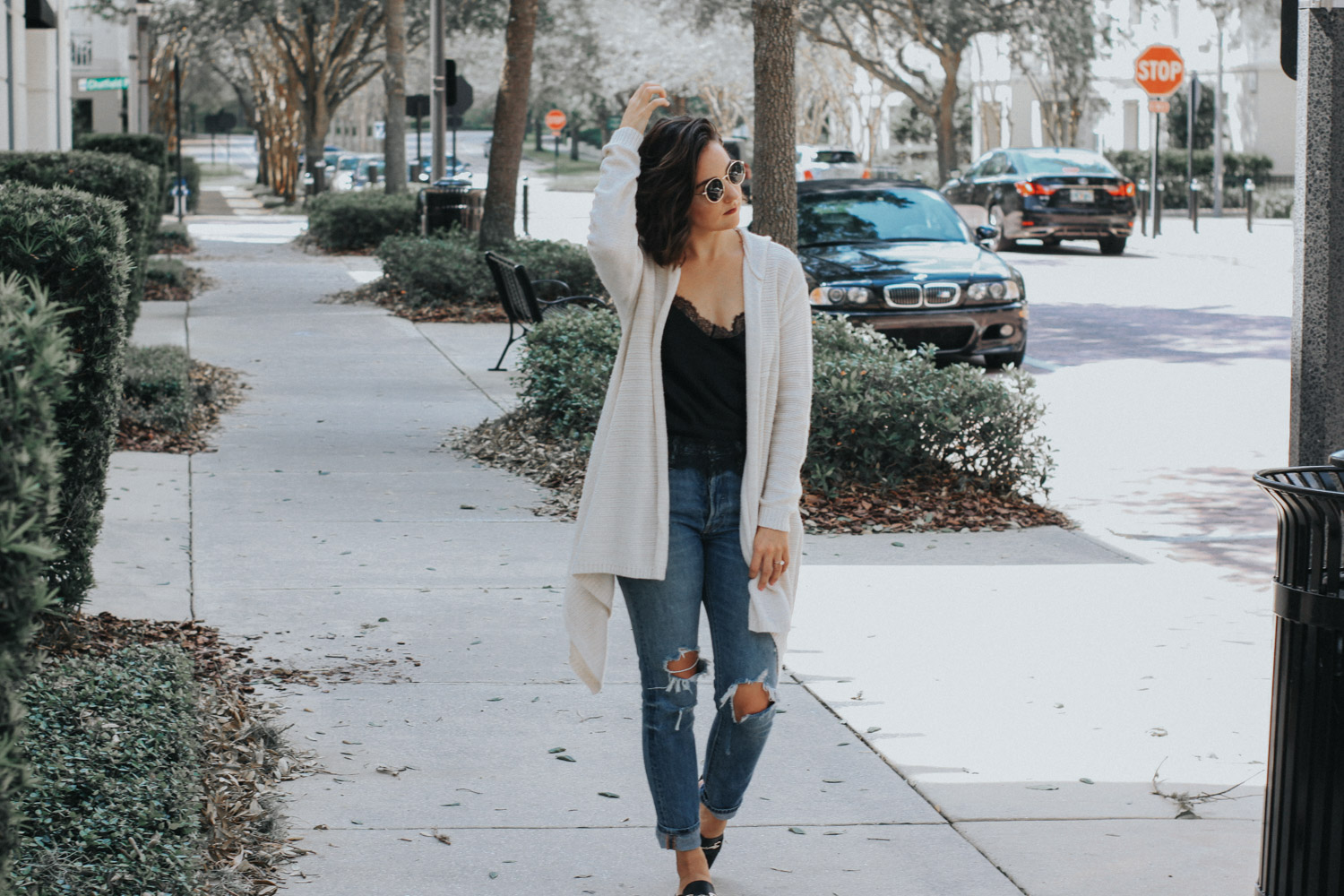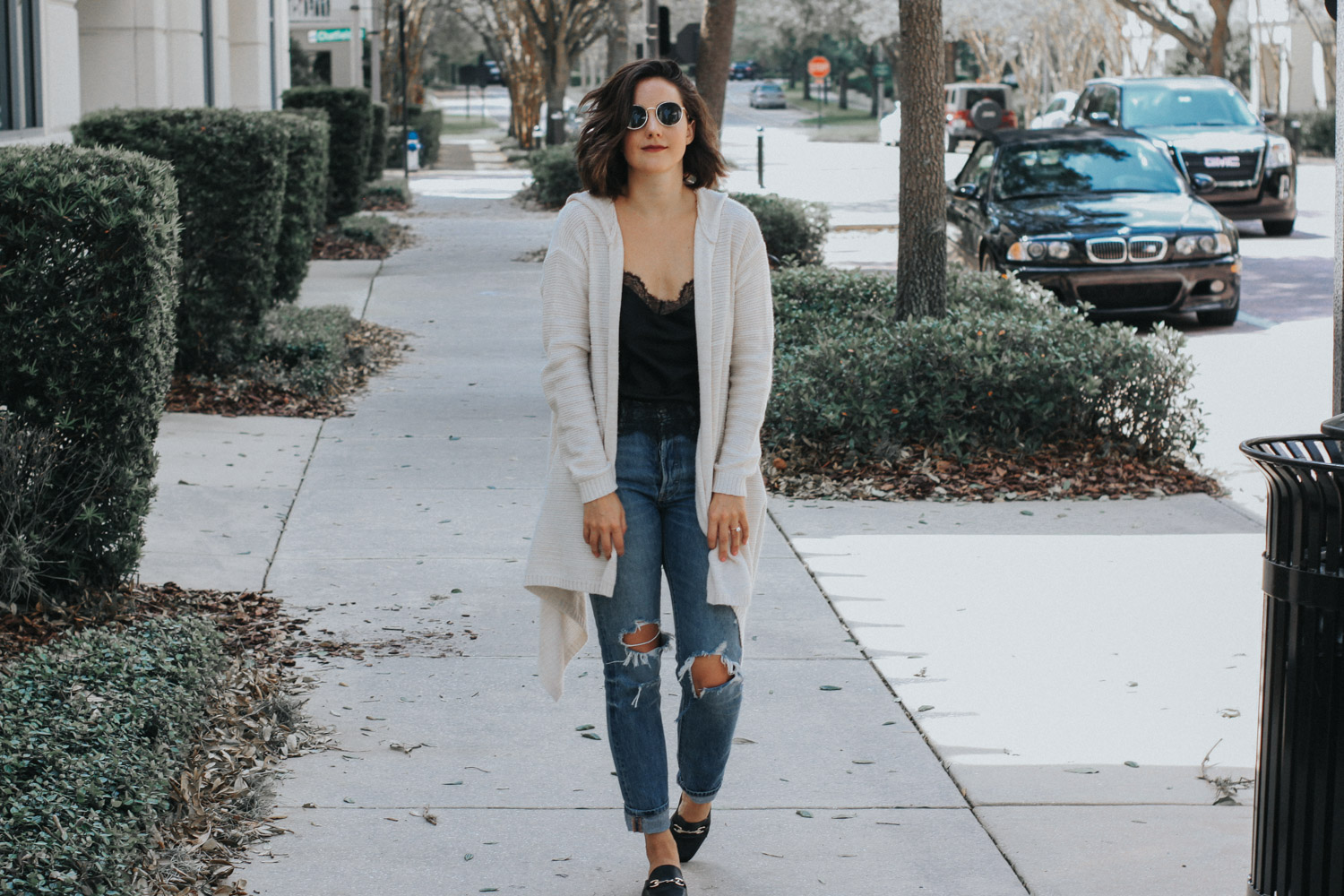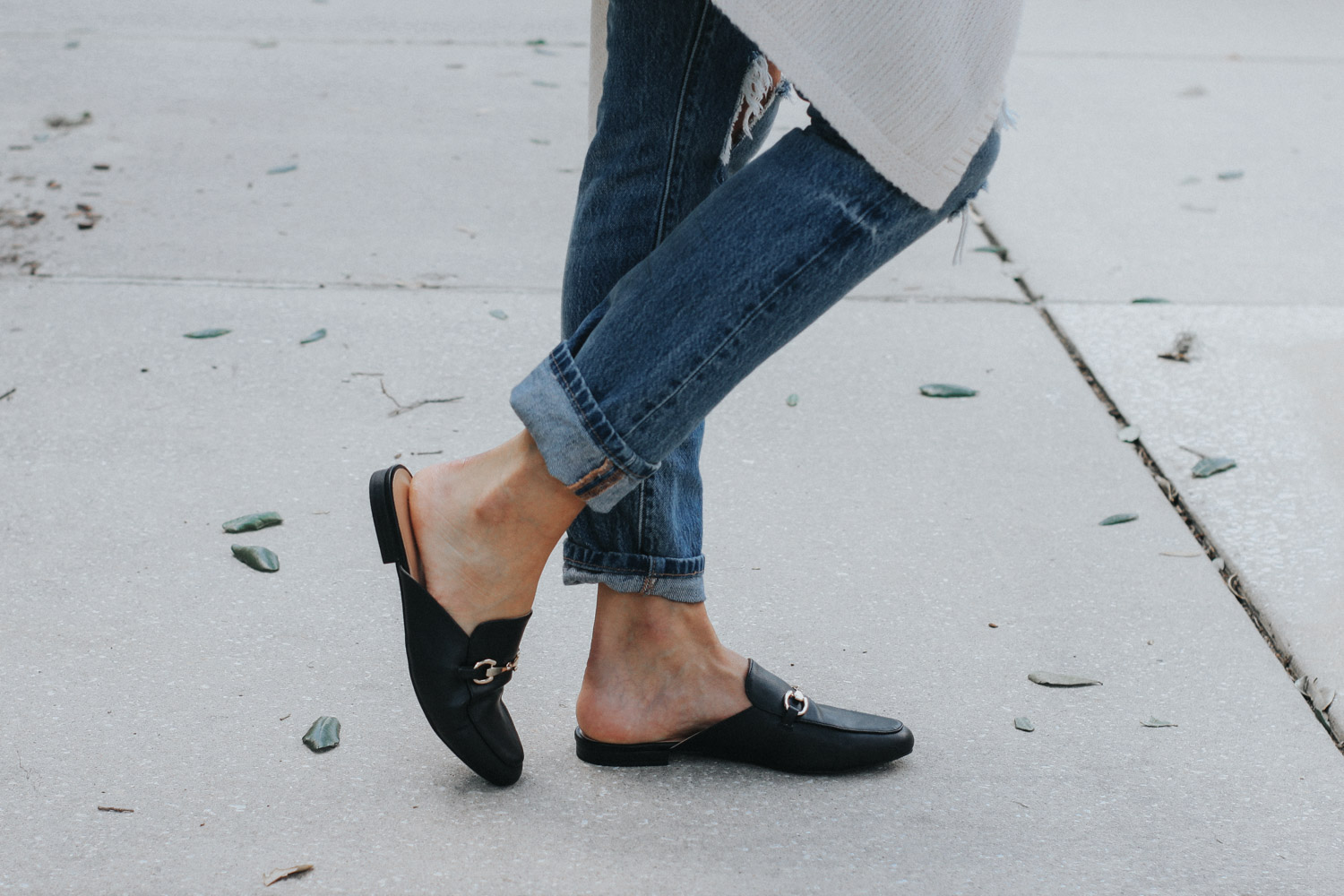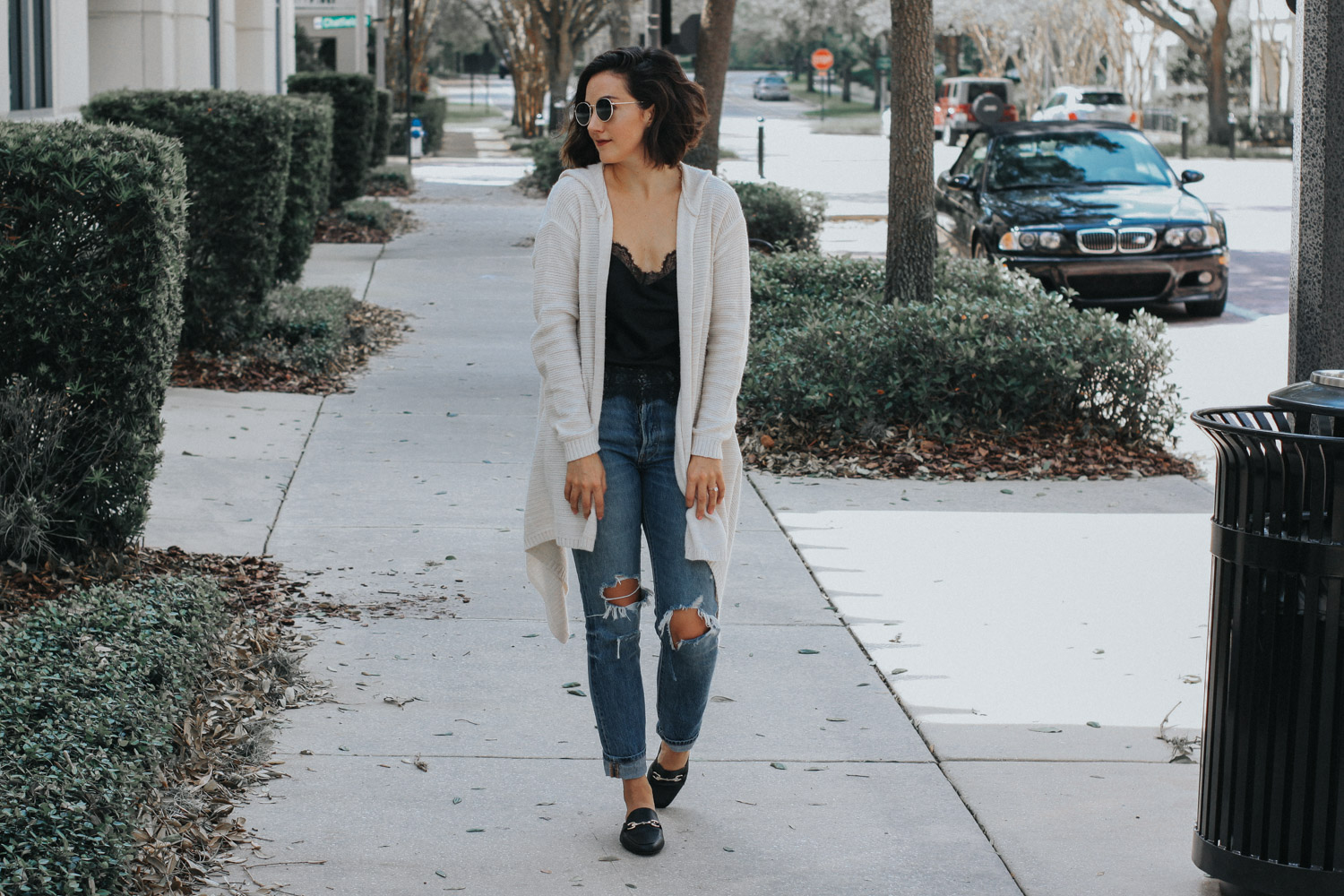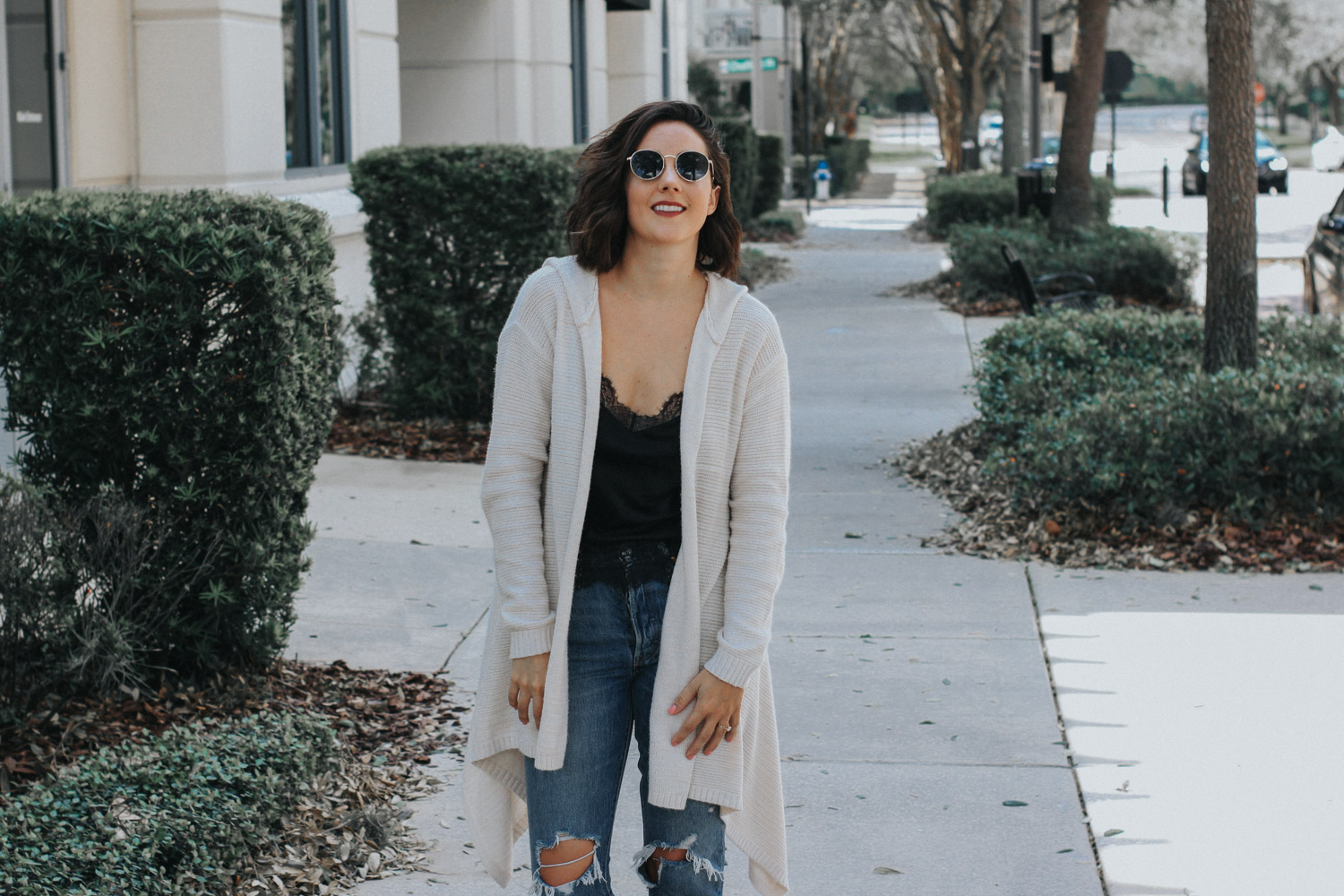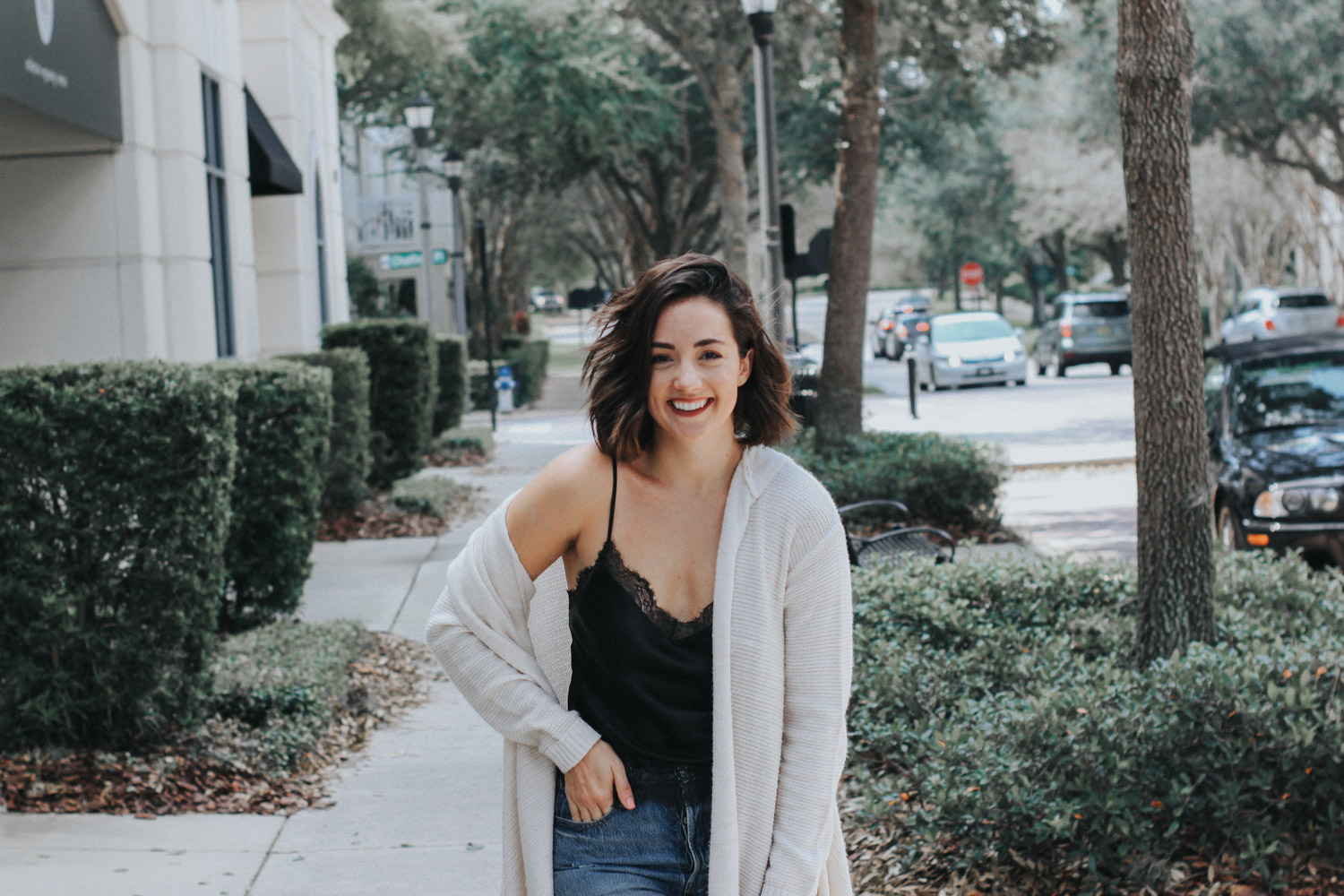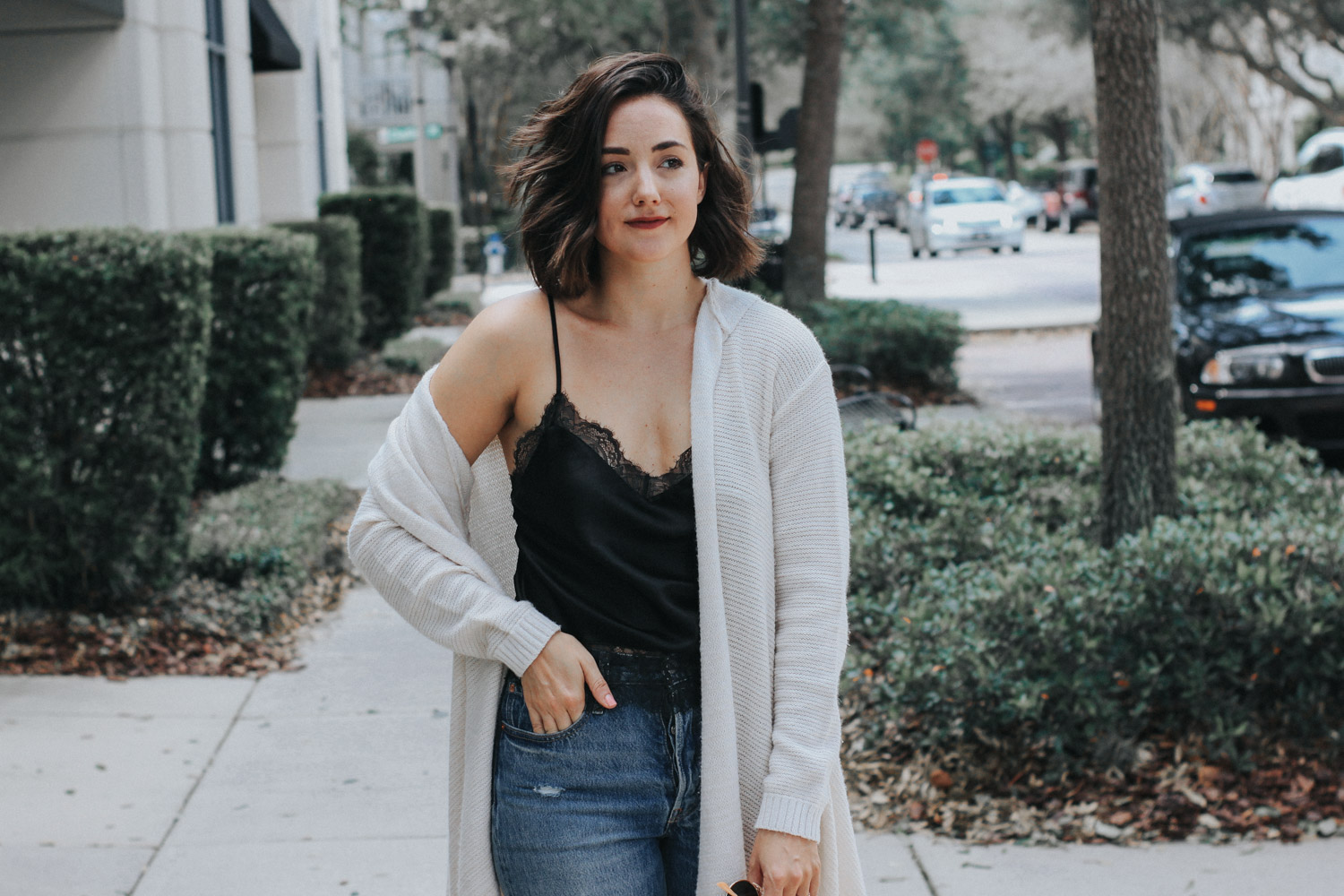 I receive commission from clicks on the links featured in this post.
There's an equation for this outfit that you can basically replicate with things you already have….. and this is an equation you need to exercise all fall long (unless it's snowing where you are and in that case – I've got nothing for you, FL GIRL OVER HERE).
Lightweight plain undershirt (tank or tshirt) + Cozy duster in a neutral color + highwaist jeans to give you enough shape + comfy but trendy flats
If you don't have these things on hand, I've linked a few of each below for you to get your cozy on girl.
LIGHTWEIGHT PLAIN UNDERSHIRT
COZY DUSTER
HIGHWAIST JEANS
TRENDY FLATS
What are your favorite cozy pieces?!
XO,
JESS